Stress-related illnesses are by far the most common reason for sick leave. When stress persists for too long, there is a risk of developing fatigue syndrome. Treatment for this condition can take a long time, and its precursors must be taken seriously.
What is asthenic syndrome? Fatigue syndrome is the result of long-term chronic stress that lasts at least six months without adequate recovery. Previously, this condition was called burnout and means that the brain suffers from an overload, and stress takes on the signs of illness.
The symptoms of stress are varied. Stress can manifest itself in physical diagnostics such as:
It can be difficult to relax and fall asleep even when you are tired. There are feelings of restlessness, anxiety, depression, and trouble concentrating.
The asthenic syndrome can be described in three stages.
The first is the prodromal phase, which can cause physical and mental stress, but the person still performs their functions in everyday life. Most people understand that diagnosis

is caused by excessive stress and are lifestyle changes.

If you do nothing to correct the situation, you risk entering an acute phase. This phase can last up to several weeks, and the person cannot act at all, which can result in the inability to get out of bed, think clearly, or concentrate. The ability to do several things at the same time disappears. Feelings of despair and panic can arise and become misinterpreted as depression.

The third phase of the

asthenic syndrome

is the recovery phase. When the sick person eventually gets to their feet but is still very tired, and has difficulty concentrating and remembering. The longer it takes to recover, the more normal a person's daily life can be. It should be noted that

fatigue syndrome

always causes increased sensitivity to stress, even when other

diagnostics

disappear.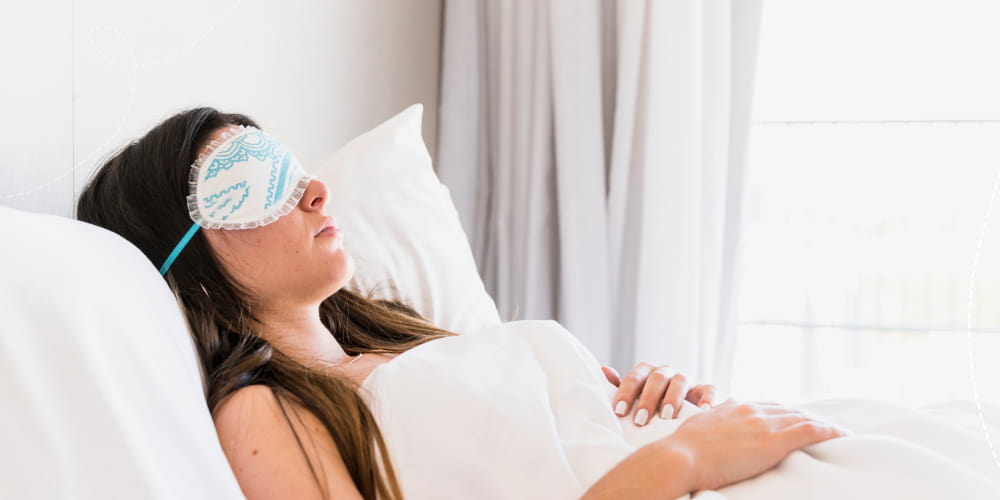 Symptoms of asthenic syndrome 
Here are some of the symptoms of fatigue syndrome patients may experience:
rapid fatigability, weakness, increased irritability, increasing attention disorder, instability of the emotional and mental state

headaches that increase and repeat but are not associated with any pathologies

progressive decline in performance, forcing people to take psychostimulants and sleeping pills

no less typical diagnostic of chronic fatigue is intense and frequent smoking for mental stimulation in the daytime and alcohol intake in the evenings to relieve nervous excitement

weight loss or, conversely, with a sedentary lifestyle, the occurrence of obesity of 1-2 degrees

the appearance of joint pain, usually in large joints or in the spine

increased body temperature, sore throat, enlargement, and soreness of the cervical, occipital, and axillary lymph nodes

unexplained muscle weakness, soreness of certain muscle groups (myalgia)

emotional depression, apathy, joyless mood.
These signs of asthenic syndrome gradually progress and are usually not attributed to any bodily illness. In addition, clinical examinations do not reveal any objective changes in the body; laboratory studies show that there are no deviations from the norm.
It often happens that disease is the only diagnostic of chronic disease in the body, latent inflammatory processes that are not detected by routine examinations and infection.
Why ask for help? It is essential to follow the warning signals that the body sends and seek help in time. Recovering from asthenic is a difficult and time-consuming process, but the sooner you seek medical attention, the less harm the disease will cause. No one will thank an overworked person for how long they stood before the illness.
If you or your relative is at risk of asthenic syndrome, seek help from a medical center. For acute diagnostic, it is recommended to seek outpatient psychiatry. The doctor will do a physical exam and listen to your story about the discomfort. Blood tests are often done to rule out other conditions.
Is it possible to recover and feel good again? Most people with fatigue recover, although it can take a long time and can leave an increased sensitivity to stress. The sick person must be on sick leave or reduce the load to enable the body to recover. Relaxation exercises, exercise, and good sleep can help. Reduce demands, spend time with friends and family, and do what you love to do.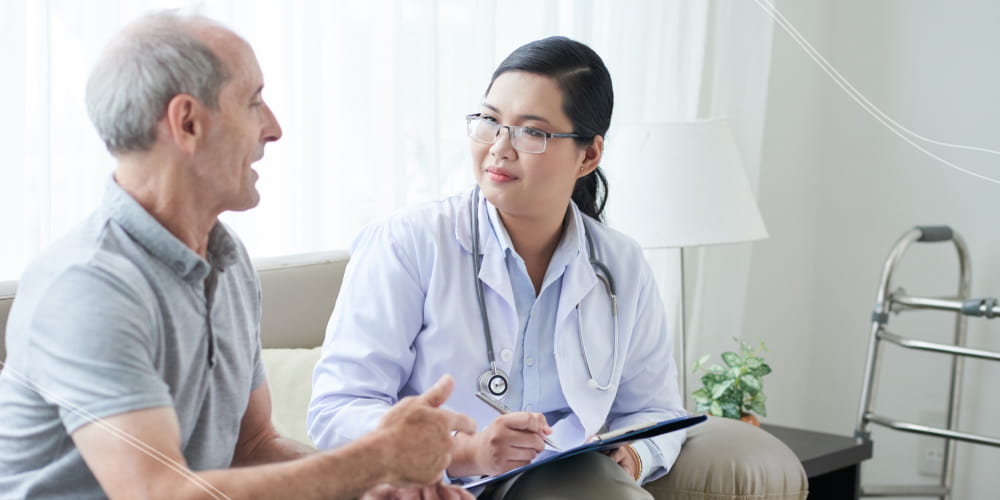 Diagnostics and treatment of
asthenic
syndrome
The most important diagnostic criteria for fatigue syndrome are:
The duration of the manifestations of the

diagnostic

of the disease is six months or more.

The absence of other diseases that can cause similar diagnostic.
The asthenic syndrome is characterized by the progression of symptoms, a gradual worsening of the condition. There is currently no objective laboratory data confirming the presence of fatigue. But in the diagnosis process, it is necessary to exclude the presence of chronic foci of inflammation and somatic diseases with similar diagnostic.
How is fatigue treated? The main thing is that the treatment should be comprehensive, which must include:
normalization of the regime (alternate rest and physical activity)

vitamin therapy (vitamins B1, B6, B12, C)

autogenous training or other active methods aimed at normalizing the psycho-emotional background, up to psychotherapy

mandatory walking 2-3-hour walks.
The general principles of this disease treatment aim to improve the patient's lifestyle, improve the functioning of the immune system, and stabilize their psycho-emotional state. A significant part of them can be realized only by the patient themself. The doctor's task is to convince you of the need to comply with these measures to improve the condition. The measures include:
Streamlining the ratio of work and rest, rational physical activity.

Diet therapy: normalization of the diet, rational unloading diet.

Vitamin therapy, mainly B vitamins.

Massage, exercise therapy, hydrotherapy, such as swimming.

Rational psychotherapy, autogenous training, group psychotherapeutic methods.

Immunocorrectors and / or adaptogens.

Ancillary, symptomatic drugs, for example, nootropics, daytime tranquilizers. Pharmacotherapy should be prescribed and monitored by a doctor only.
Modern living conditions lead to the fact that treatment of asthenic syndrome is a need for many people. Chronic fatigue syndrome is usually the result of latent inflammatory processes in the organs and systems of the body, which are not manifested by clinical diagnostic of the disease or pain.
Also, chronic fatigue can result from hormonal disorders, intoxication from chronic inflammatory processes, the presence of chronic infection (viruses, bacteria, protozoa, etc.).
If you notice that you have a diagnosis of fatigue syndrome, its treatment should include:
general body massage;

segmental massage of the neck area;

physiotherapy exercises;

autogenic training.
In case of signs of chronic fatigue, it is imperative to do a spinal massage, including elements of manual therapy.
Comprehensive diagnosis and treatment of asthenic syndrome will improve the patient's condition and return them to good health.
 FAQ
How long does chronic fatigue

syndrome

last?
Chronic fatigue syndrome (CFS) can last up to six months; this is a condition in which a person feels tired and worsens with physical or mental activity but does not improve with rest.
What is the best treatment for chronic fatigue syndrome?
In order to determine the most appropriate treatment, you should consult your doctor. Doctors often prescribe over-the-counter pain relievers such as acetaminophen, aspirin, or ibuprofen.
Who gets chronic

fatigue syndrome

?
This syndrome can occur in any person, but most often people aged 40-60 are susceptible to this syndrome. In addition, it is women who are more susceptible to this syndrome.
How does fatigue syndrome affect life?
Eighty percent of cases are women, and often not considered at risk by others. They are often passionate and successful at work, take on a lot of family responsibility and always put the needs of others before their own.
What are the symptoms of stress?
 Stress can manifest itself in physical diagnostics such as:
back pain;

headache;

gastrointestinal upset;

palpitations;

and a weakened immune system.